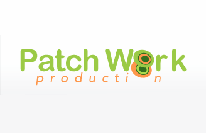 Patch Work Production is an independent music organization formed in January 2007. It provides music administration, production, broadcasting, management, audio-visual media services and events for artists, labels and professionals.
Patch Work Production is based in East of France but has an international presence including the U.K, Benin, Czech Republic and other countries.
Patch Work supports any type of music artist across all genres. Patch Work works in partnership with its artists without taking any exclusivity of its artists' rights.
Services for artists, bands or labels include:
– Management.
– Production / Co-Production.
– Press agent.
– Residence.
– Booking / Tours.
– Administrative work.
– Consulting.
– Planning and career's gestion.
– Merchandising.
– Broadcasting of your works via our plateform.
– Help in planning and search of grants.
– Studio and live recording.
Services for professionals / individuals include:

– Various bands and artists.
– Djs for all kinds of parties.
– Animations for all kinds of events.
– Sound engineers.
– Technical performances (PA Systems, recording…).
– Multimedia files transfer on all medias.
– Vidéo production.
– Audio creation and multimedia design.
– Selling and installation of Sound, Lighting and Video equipment.
Website: http://www.patchworkproduction.fr/en/presentation-patchwork.html
Support Letter: https://music.us/letters/Patchwork.pdf