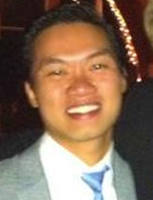 Minh Nguyen
Email: mn (at) music.us
Minh is responsible for architecting the technical foundation of the .MUSIC Premium Domain Channels, including working with DotMusic's integrated partners.
Minh has over 10 years in investment technology managing complex global relationships with a proven track record in building and scaling B2C and B2B platforms. Minh was involved with Facebook during the company's early years. Minh also founded and developed MyArtPlot, an innovative art-based social, professional, and commercial platform.
He is on the board of Untag.info, an online reputation management and brand protection company, and Causation.org, a non-profit management and strategy consulting firm offering investigative research and analysis.
Minh is also an angel investor in several start-ups. Minh has a BA in Organizational Studies from Brown University.