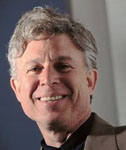 John Simson
John Simson is a singer-songwriter; managed country artists who sold over 10 Million albums and won 6 Grammys; ex-director of SoundExchange, the first performing rights organization formed to collect digital performance royalties for sound recording copyright owners & artists; co-founded the Washington Area Music Association; ex-president of the NARAS⁄ Grammys D.C. chapter; National Trustee of the Academy; Board of the Alliance of Artists & Record Companies; member of the Folk Alliance and the Country Music Association.
John Simson practices in Washington, D.C., and represents filmmakers, songwriters, recording artists, publishers, management and independent record companies. He has spent his entire professional career engaged in the music industry and has unique expertise in the collection and distribution of international royalties, collective management of rights, reciprocal agreements and the implementation of international treaties including the Rome Convention and the WPPT.
Simson's past legal clients have included Harry Belafonte, Mya, Chuck Brown & The Soul Searchers, and The Seldom Scene.
Simson has worked with filmmaker Jim Brown since 1992 on close to 20 music documentary films, including the soon to be released "Legends of Folk: The Village Scene" a PBS fundraiser; "Three Pickers" (featuring Ricky Skaggs, Doc Watson, Earl Scruggs with special guest Alison Krauss); and "American Roots" a PBS special for which Simson received an Emmy nomination for music supervision.