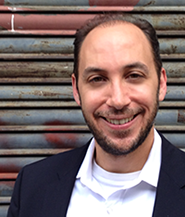 Jason Schaeffer
Email: legal (at) music.us
Since 1998, Jason has been practicing law and advising clients on Intellectual Property matters.  After graduating from Fordham University School of Law, where he was Associate Editor for the Fordham Intellectual Property Law Journal, Jason started his legal career as a litigator for the Intellectual Property Group at White & Case LLP where he assisted Fortune 100 companies in protecting their trademark, copyright, and patent rights.
Among other projects, during the "early days" of the Internet, Jason was responsible for implementing a trademark policing strategy on behalf of an international pharmaceutical manufacturer to protect its intellectual property in a widely known pharmaceutical product.  He also assisted a national sport association with trademark licensing matters and trademark opposition proceedings as it expanded its operations internationally.
Jason has represented some of the world's largest domain portfolio owners in protecting their valuable assets and has assisted many applicants participating in ICANN's new gTLD program.  Most notably, he is assisting DotMusic Limited in its quest to become the community based registry for .MUSIC.  In this capacity, Jason has participated in virtually every aspect of the new gTLD program and the business strategy and planning for DotMusic.
Jason has been interviewed by the National Public Radio (NPR) Affiliate in Philadelphia regarding the launch of the new gTLDs, and he was recently interviewed by Popular Mechanics online magazine to discuss Net Neutrality issues facing Internet users in the United States.
He identifies and works with strategic partners and investors, in addition to assisting the team in its development strategy to launch .MUSIC.
Jason obtained his law degree from Fordham University School of Law in 1998, and he graduated cum laude from Temple University in 1995 with dual degrees in Philosophy and Political Science.   He also served as a Director for the Fordham Law Housing Advocacy Project, and as a mediator in Queens County, New York.