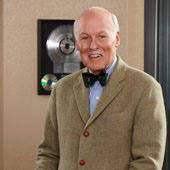 Bob Donnelly
What do this year's GRAMMY® award winner for Best New Artist, Esperanza Spalding, Rock-and-Roll Hall-of-Famer Bootsy Collins and the creators of Woodstock have in have in common? All rely on attorney Bob Donnelly to negotiate their entertainment contracts. This year marks Bob's 35th year as an attorney specializing in the representation of music industry clients. He has been awarded 41 platinum albums by his clients. His first music law job was to serve as in-house counsel for Leber-Krebs who managed the careers of Aerosmith, AC/DC, Def Leppard and many other well-known recording artists.
Bob has had his share of interesting gigs over the years. He was part of the legal team that won a substantial judgment in unpaid royalties for his client, Ronnie Spector, against her former record company. Bob also figured prominently in handing the record companies one of their few legislative losses by getting Congress to repeal the pro-record company/anti-artist "Works-for-Hire" bill. New York State Attorney General Eliot Spitzer gave Bob much of the credit for bringing the so-called "suspense account case" that resulted in the payment to artists of $55 million in back-due royalties. Bob was part of the team that presented the famous Central Park free concert series that included artists such as James Taylor, Diana Ross and Simon & Garfunkel. Bob was also one of the very first lawyers to do a superstar endorsement deal when he put Blondie's Deborah Harry into a pair of Murjani jeans. Other endorsement deals have included Sir Elton John, Reggie Jackson and Michael Jackson.
Bob's law practice has covered the full gamut of the entertainment spectrum from television to commercials to music publishing to internet and the digital music industry. Bob helped launch the careers of current chart-toppers the Dave Matthews Band. His roster of clients reflects his own eclectic taste in music: Rock superstars Hall & Oates, Jazz Hall of Famer Ornette Coleman, Rock Hall of Famers The Ronettes and the Lovin' Spoonful, and jazz masters such as Dianne Reeves, Joe Lovano, John Scofield, Dave Holland, Jason Moran and Brad Mehldau.
Bob has given guest lectures on entertainment law at nearly 100 colleges, law schools and music industry conferences like South by Southwest (SXSW). He is also a contributor to Billboard and many other legal and music industry trade magazines.
To learn more about Bob, read The East Hampton Star article, "Insiders on the Outfield: A champion of recording artists plays ball, talks shop in Amagansett" or the Irish Legal 100 article, "The Music Man."
His awards within the industry include two special recognition awards from the Volunteer Lawyers for the Arts and from St. John's Law School Entertainment Law Society. Bob has repeatedly been included on Irish America Magazine's Legal 100, one of the most distinguished lawyers in the United States of Irish American descent and he is listed in the WHO'S WHO IN ENTERTAINMENT.  Bob was listed as a 2011 New York Super Lawyer® and is AV rated by Martindale-Hubbell (highest competency rating).