Technology – Afilias DNS Registry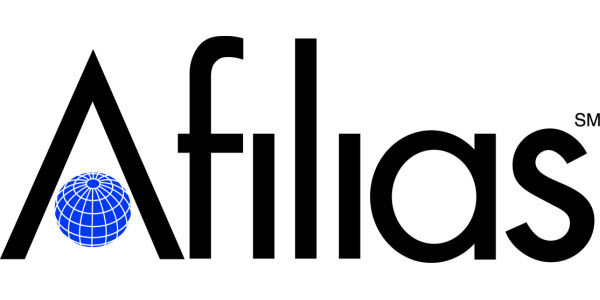 The top-level domain DNS backend provider for .music is Afilias, the registry that manages globally recognized domain extensions including .ORG and .INFO as well as restricted, community-type gTLDs such as .XXX (for the adult industry) and .AERO (for the aviation industry).
DotMusic has partnered with Afilias given its:
Global leadership in advanced domain registry services;
Experience in launching successful community-type domains;
Advanced, secure and scalable technology; and
Infrastructure which meets the .music extension's highly stringent requirements to serve the needs of the global music community and to meet the demands of a sensitive string such .music with enhanced safeguards
Afilias is a global leader in advanced registry services. Afilias' services provide world-class technology that enables any size TLD to be available worldwide within minutes of registration. Its standards-based, EPP registry system provides a reliable, secure platform for domain operations. Its diverse, distributed DNS system provides 100% domain availability coupled with state of the art security against attack and abuse. Afilias registry services also provides access to over 90% of the world's distribution channel.
Afilias is the world's largest provider of domain registry services, supporting more than 20 million registrations across 16 different TLDs, six of which are new TLDs under contract with ICANN.  In fact, Afilias has more new TLD registrations than all other registry services providers combined.
Afilias supports a diverse group of Top-Level Domains including:
gTLDs : .INFO,  .ORG,  .AERO,  .MOBI,  .ASIA, .XXX, .PRO, .POST

ccTLDs : .AG (Antigua and Barbuda), .BZ (Belize), .GI (Gibraltar), .IN (India), .LC (St. Lucia), .ME (Montenegro), .MN (Mongolia), .SC (the Seychelles), and .VC (St. Vincent and the Grenadines).
Afilias uses a world-class, ICANN-compliant registry services technology platform to operate a diverse collection of domain registries, including .org, .info and .mobi. No other firm in the world has the breadth and depth of experience preparing, launching and operating such a large collection of TLDs.
As an industry leader, Afilias has been a pioneering every major domain registry technology development including EPP, DNSSEC, IDNs and IPv6. Afilias continus to invest in domain registry technologies, security, managed DNS services, the mobile Internet and database technologies so that its registry services technology and innovations continue to meet -- and exceed -- ICANN's tough technical requirements now and in the future.  The Afilias proven ICANN-compliant registry services platform are designed to efficiently manage and operate top-level domains in a secure, reliable and scalable manner.
Afilias' DNS system ensures security through diversity. Afilias provides for the resolution for billions of queries and millions of domains on a globally diverse and secure platform. Afilias' technology ensures 100% up-time and is among the most reliable and stable services available for domain names. Afilias' systems operate on a global, multi-layered, diverse infrastructure which provides security against even the most malicious attacks.
For more info on Afilias go to: http://afilias.info